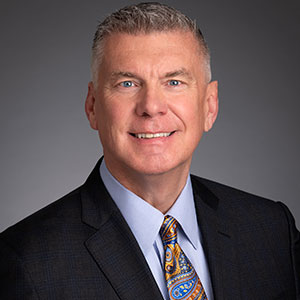 CFP® certification has become the must-have credential for those providing financial advice.
Leadership & Staff
Kevin R. Keller, CAE
Kevin is Chief Executive Officer of CFP Board, the professional body for personal financial planners in the U.S. Under his leadership, CFP Board is pursuing ambitious goals to:
Set, administer and enforce certification standards that warrant public trust.
Expand access to competent and ethical financial planners by increasing the number and diversity of CFP® professionals.
Increase awareness of CFP® certification as the must-have financial planner credential for consumers and advisors.
Engage the financial advice ecosystem to advance the financial planner profession and influence policy for the benefit of the public.
Develop a sustainable and diverse financial planner workforce.
Kevin's Accomplishments
Grown the number of CFP® professionals in the U.S. nearly 70% to 95,000 and counting, even while strengthening the CFP® certification requirements.
Overhauled certification rules and standards with a new Code of Ethics and Standards of Conduct (effective October 1, 2019), which requires CFP® professionals to act in the best interest of the client at all times when providing financial advice.
Launched CFP Board's first major Public Awareness Campaign to increase awareness of CFP® professionals.
Relocated to Washington, DC, and assumed a leadership role in advancing public policy positions on financial planning that benefit the public.
Established the CFP Board Center for Financial Planning with a mission to create a more diverse and sustainable financial planning profession.
Prior Experience
Kevin joined CFP Board in 2007 after serving 16 years with the Association for Financial Professionals (AFP). At AFP, he held the position of senior vice president and chief operating officer for the prior 7 years, managing programs and services for the 16,000-member organization.
Before CFP Board, Kevin held senior staff positions at several associations, earning the Certified Association Executive (CAE) credential in 2000. He holds a B.S. in agriculture and an M.S., both from The Ohio State University.
CFP® certification has become the must-have credential for those providing financial advice.