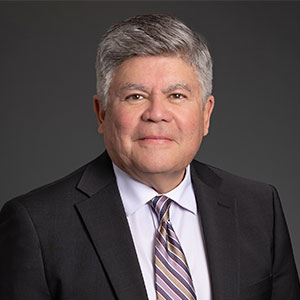 Board of Directors
Louis Barajas, CFP®
Louis Barajas, CFP® is president and partner of MGO Private Wealth LLC, where he serves as a wealth manager for influential Latin celebrities, athletes, executives and other high-net-worth individuals in the entertainment and sports industry. He also serves as founder and CEO of Business Management LAB, where he provides comprehensive business management services for iconic Latin Artists.
He is a national speaker and author of The Latino Journey to Financial Greatness, among other books, and received the prestigious Heart of Financial Planning Award from the FPA in 2014. Louis served on the National Board of the Financial Planning Association (FPA) from 2004-2006.
An advocate for pro bono work, he provides financial literacy workshops to underserved communities throughout the U.S. Louis has published five books on personal finance and entrepreneurship and was featured on Investopedia's Top 100 Advisors for 2019 and selected to CNBC's Advisory Council in 2020.
Louis received his Bachelor of Arts degree from UCLA, and an MBA from Claremont Graduate University. He earned his CFP® certification in 1990.