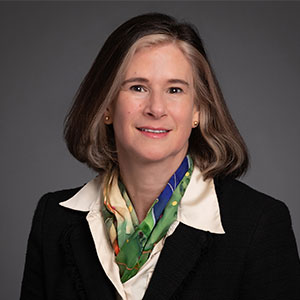 Board of Directors
Elizabeth K Miller, CFP®, CFA®
Liz Miller, CFP® CFA®, is the founder and President of Summit Place Financial Advisors, LLC, an independent SEC registered advisor, offering personalized investment management and financial consulting to elite families and individuals.
Previously, Liz was a principal owner of the investment manager, Trevor Stewart Burton & Jacobsen Inc. in NYC. in addition to managing portfolios and client relationships, she led the firm's equity research activities and stock selection of the investment committee. Liz started her career as a mergers & acquisition analyst for The First Boston Corporation. She went on to become a portfolio manager for Oppenheimer Mutual Funds. In 2008, she founded Summit Place Financial Advisors, LLC to focus on the complex financial needs of today's multi-generational families.
Liz has been a leader in the development of wealth management. She led the first Private Wealth Management committee at the CFA Society of NY where she was honored with a Volunteer of the Year award and later served on the Board of Directors. Liz also served on the Wealth Management task force for CFA Institute, contributing to the initial curriculum on wealth management for CFA candidates.
Liz is the author of "Clutter-Free Wealth: A Goal-oriented Guide to Gaining Control of your Affluence" and is a member of the editorial advisory board for Trusts and Estates Magazine.
Liz received a B.S in economics from The Wharton School at the University of Pennsylvania and an M.A. from Columbia University. Liz is the proud mother of grown twin daughters and she and her husband reside in New York City with their 90lb Labrador retriever.