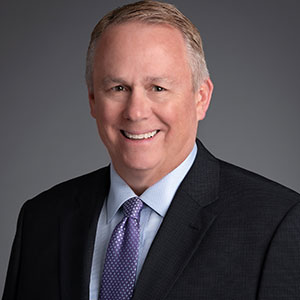 Board of Directors
Douglas S. King, CFP®
Douglas S. King, CFP® is an accomplished professional with over 30 years in the financial services industry. As president and CEO of Prosperity Capital Advisors, LLC (PCA), Doug leads an SEC Registered Investment Adviser (RIA) firm whose mission is to support independent financial advisors across the country who are dedicated to providing holistic financial planning for American families. Doug also guides PCA's sister company, C2P Advisory Group, LLC (C2P), which is a fiduciary-focused insurance marketing organization offering insurance products and services to advisors and agents nationwide.
Prior to joining PCA and C2P, Doug served as president and CEO of Cetera Advisor Networks, LLC (CAN), a full-service broker-dealer and Registered Investment Advisor firm that supports large producer groups (super-OSJs), advisors and financial institutions. During his five years at CAN, Doug led the firm to achieve significant growth and financial success, transforming the company into one of the largest independent broker-dealers in the U.S.
Previously, he served in a dual role as director of Merrill Lynch's Minneapolis Complex and as Minnesota state president for Bank of America. In those roles, Doug led financial advisors serving clients across Minnesota and North Dakota, and was responsible for multiple business units including Merrill Lynch's Private Client Group, Private Banking & Investment Group, and Middle Markets Institutional Group. He was also responsible for coordinating with the bank's business leaders at U.S. Trust Company, Countrywide Mortgage, and Bank of America's consumer & commercial lending and aircraft leasing divisions to grow revenue and align local market initiatives to the company's business and corporate social responsibility strategies.
Doug began his financial services career in 1985 and joined Merrill Lynch in 1986 as a financial advisor and sales manager in Norfolk, Virginia and became one of the top advisors in that market. In 1995, he became the district sales manager of the firm's southwest district in Phoenix, Arizona, and then went on to lead a series of regional leadership roles in Louisiana, Ohio and Minnesota.
Doug earned two bachelor's degrees, in finance and management, from Virginia Tech and a Master of Business Administration from the University of Minnesota's Carlson School of Management. He completed the Wharton Executive Development Program and earned his CERTIFIED FINANCIAL PLANNER™ certification from the College for Financial Planning in Denver. He holds Series 7, 9, 10, 63 and 65 securities registrations.
Doug currently serves as a director of the Certified Financial Planner Board of Standards, Inc., and as a board member of the Northern Star Council in the Boy Scouts of America. He is a member of the Financial Services Institute (FSI) and the Financial Planning Association (FPA). Previously, he served as Chairman of the Minneapolis Regional Chamber of Commerce, and coached numerous youth sports teams. Doug has been married over 30 years to his wife, Katy, and has four adult children who are all successful in their own careers and schools.