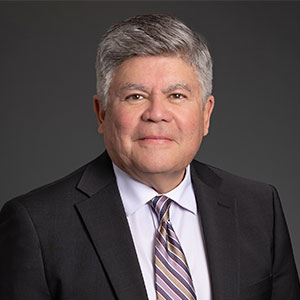 CFP Board Ambassadors
Louis Barajas, CFP®, MBA, EA
Louis is partner and chief strategy officer for MGO Private Wealth in Irvine, California. For the past three decades, the renowned national speaker, author, and media segment expert has served as a wealth and business manager to some of the most iconic Latin artists and executives in the entertainment and sports industry.

Louis was featured on Investopedia's Top 100 Advisors for 2019 and selected to CNBC's Advisory Council in 2020. He currently serves on the CFP Board Center for Financial Planning's Diversity Advisory Group.

In 2014, Louis received the prestigious Heart of Financial Planning Award from the Financial Planning Association. He also served as the first minority on the National Board of the Financial Planning Association from 2004-2006.

Louis has published five books on personal finance and entrepreneurship. He earned his Certified Financial Planner™ professional designation in 1990.