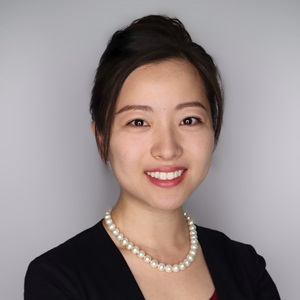 CFP Board Ambassadors
LeTian Dong, CFP®, RICP®
LeTian is co-founder of a boutique retirement income and distribution planning practice housed within Northwestern Mutual with partner Tom Morris, CFP®.

Over the last four years, LeTian has worked with her team to boost their firm's market presence on social media. They developed a local LinkedIn networking group, "Business Leaders of the Triangle," from scratch that grew to over 3,700 members in the Triangle area of Raleigh-Durham-Chapel Hill, North Carolina, and built their firm's LinkedIn presence to over 13,000 connections. The group hosts regular in-person and virtual events, with proceeds going towards Alex's Lemonade Stand Foundation, a charitable organization for fighting childhood cancer.

LeTian has a passion for mentoring young planning professionals and for driving change in how clients think about retirement planning. She is a fluent speaker and writer in Mandarin and is an advocate of diversity, equality and inclusion. Her goal is to lead future financial professionals in creating innovative strategies to engage with their communities in this rapidly changing global environment.

LeTian began her financial planning career upon graduation from the University of North Carolina at Chapel Hill. As a retirement income specialist, she helps clients design strategies that exceed their goals and empower them to live joyfully and confidently.