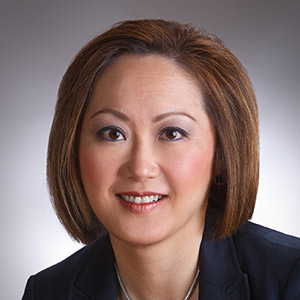 CFP Board Ambassadors
Grace S. Yung, CFP®
Grace is the managing director and wealth advisor for Midtown Financial Group, LLC, a Houston, Texas, firm affiliated with LPL Financial. She has provided trusted advice to individuals and families since starting her practice in 1994. Her objective is to help build and preserve a secure future for her clients and their loved ones by providing guidance throughout the different stages of life.

Grace is a contributing writer of the monthly financial column for Out Smart Magazine, a Houston-area publication. She also writes for a local newsletter, the Houston Medical Times, with a focus on proactive care planning, asset protection and other topics including Social Security.

Grace also co-founded a roundtable of women leaders at LPL Financial and serves as a panelist for several of the firm's advisor training events.