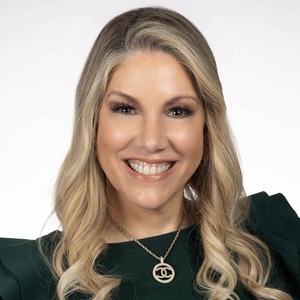 CFP Board Ambassadors
Cary Carbonaro, CFP®
Cary Carbonaro is an award-winning, internationally known personal finance expert with over 25 years' experience. She is currently Senior Vice President, Director of Women and Wealth, at ACM.
Previously, Cary was a partner and head of women's leadership at United Capital, which was acquired by Goldman Sachs. A recipient of the prestigious "2016 Investment News Women to Watch" award, she was also listed as No. 4 among the Top 100 Advisors in the U.S., as ranked by Investopedia.
Cary's 2015 book, "The Money Queen's Guide for Women Who Want to Build Wealth and Banish Fear," was an Amazon No. 1 bestseller in Wealth Management in several countries. She has been a guest on "Fox & Friends," "The Today Show," CNN, CNBC, CBS, Fox News, ABC, and NPR and is a frequent guest on Fox 5, PBS Nightly Business and WPIX NY. She has spoken all over the world about financial literacy for women.
Cary holds a B.A. from State University of New York at Cortland and an M.B.A. from Long Island University.