2020 Academic Research Colloquium
This international meeting of researchers, practitioners, and graduate students, held in cooperation with the international Financial Planning Standards Board and FP Canada, showcased rigorous, relevant research within financial planning, as well as disciplines that directly or indirectly relate to the financial planning body of knowledge or financial planning practice.
February 20 - 22, 2020  —  Renaissance Arlington Capital View Hotel, Arlington, VA
Annamaria Lusardi
Denit Trust Endowed Chair of Economics and Accountancy
George Washington University School of Business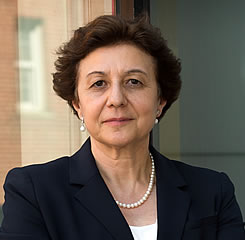 Annamaria Lusardi is the Denit Trust Endowed Chair of Economics and Accountancy at the George Washington University School of Business (GWSB). Moreover, she is the founder and academic director of GWSB's Global Financial Literacy Excellence Center (GFLEC). Previously, she was the Joel Z. and Susan Hyatt Professor of Economics at Dartmouth College, where she taught for twenty years. She has also taught at Princeton University, the University of Chicago Harris School of Public Policy, the University of Chicago Booth School of Business, and Columbia Business School. From January to June 2008, she was a visiting scholar at Harvard Business School. She holds a Ph.D. in Economics from Princeton University and a BA from Bocconi University in Italy. Dr. Lusardi has also won numerous research awards. The more recent ones include the 2018 Ketchum Prize from FINRA Investor Education Foundation, the 2018 Oscar and Shoshana Trachtenberg Prize for Faculty Scholarship, the 2017 Skandia Research Award on Long-Term Savings (awarded in Sweden), and the 2015 Financial Literacy Award from the International Federation of Finance Museums (awarded in China). In August 2017, she was appointed Director of the Financial Education Committee in charge of designing the national strategy for financial literacy in Italy. In September 2018, she received an honorary degree of Doctor of Science (Economics and Business Administration) from the University of Vaasa in Finland.
---
Lauren Cohen
L.E. Simmons Professor in the Finance & Entrepreneurial Management Units
Harvard Business School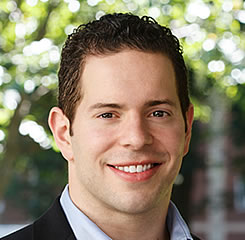 Lauren Cohen is the L.E. Simmons Professor in the Finance & Entrepreneurial Management Units at Harvard Business School and a Research Associate at the National Bureau of Economic Research. He is an Editor of the Review of Financial Studies, along with being a past Editor of Management Science, and serving on the editorial board of the Review of Asset Pricing Studies.
Professor Cohen teaches in the MBA Program, Executive Education Program, Doctoral Program, and Special Custom Programs at the Harvard Business School. He is the Faculty Co-Chair and Designer of the HarvardX Fintech course, and the Faculty Co-Chair and Designer of the HBS Executive Education course Building a Legacy: Family Office Wealth Management. Professor Cohen is a co-founder of Nomisma, a blockchain company designing decentralized finance applications; and a co-founder of ILA Capital, an alternative asset manager.
Dr. Cohen frequently advises government organizations in the US and abroad, including the United States Securities and Exchange Commission, United States Patent & Trademark Office, testifying in front of the United States Congress, and advising the governments of China and Turkey. He was additionally named a 2008 Pensions & Investments "Cutting Edge Academic."
Dr. Cohen's award-winning research has been published in the top journals in Finance and Economics. It is also frequently described in various media outlets including The Wall Street Journal, The New York Times, The Washington Post, The Economist, Fortune, and Forbes. Additionally, he has been honored by the National Science Foundation (NSF) with multiple grants including the prestigious National Science Foundation CAREER Award – awarded to the most promising young economists in the field each year.
Through his applied work, Dr. Cohen has consulted with the top hedge funds in the industry, and has been awarded numerous practitioner sponsored applied research prizes. He has also appeared as an expert witness in investment-related litigation cases.
Dr. Cohen received a PhD in finance and an MBA from the University of Chicago in 2005. He earned dual undergraduate degrees from the University of Pennsylvania – a BSE from the Wharton School and a BA in economics from the College of Arts & Sciences in 2001. He has also served on the Advisory Boards of Oppenheimer Funds (acquired by Invesco Investment Management Ltd.), Cake Financial (acquired by E*Trade) and Quadriserv, Inc. (acquired by EquiLend Holdings – an industry consortium comprised of Goldman Sachs, Morgan Stanley, Credit Suisse, Bank of America, UBS, JPMorgan, Northern Trust, Blackrock and State Street).
---
Dr. J. Anthony Cookson
Co-Director of the Center for Research on Consumer Financial Decision Making
Leeds School of Business, University of Colorado — Boulder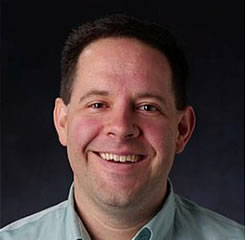 Dr. Cookson's research is empirical and covers a wide range of topics in finance and economics. His research makes use of unique data sets and empirical settings to study how households and corporations make financial decisions. Through his research, Dr. Cookson has become an expert on the casino industry, the political economy of Native American reservations, and the consequences of the fracking revolution for households. His research has been published in leading peer-reviewed journals, including the Journal of Finance, Journal of Financial Economics, Review of Financial Studies, the Journal of Law and Economics, and Management Science. He is an Associate Editor at the Financial Planning Review.
Dr. Cookson is a Montana native. After earning his bachelor's degree in economics and master's degrees in Statistics and Applied Economics from Montana State University, he received his Ph.D. in Economics from University of Chicago. He has been at University of Colorado since 2013. Dr. Cookson co-organizes the annual Boulder Summer Conference on Consumer Financial Decision Making, a highly interdisciplinary conference that brings together academics, industry experts and stakeholders within government to discuss issues related to how consumers make financial decisions.
---
David K. Mustro
Ronald O. Perelman Professor in Finance and Faculty Director of the Stevens Center for Innovation in Finance
The Wharton School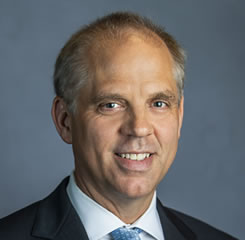 David K. Musto is the Ronald O. Perelman Professor in Finance and the Faculty Director of the Stevens Center for Innovation in Finance, at the Wharton School, where he has been on the faculty since 1995. He was chair of the department from 2013 to 2019. He has served as a Senior Financial Economist at the Securities Exchange Commission, and is on the advisory boards of Human Interest and the Impact Investing Exchange. He has a B.A. from Yale University and a Ph.D. from the University of Chicago, and between college and graduate school he worked for Roll and Ross Asset Management in Culver City, CA. He has published research in the areas of fund management, consumer credit, predatory lending and financial distress, corporate and political voting, option and money-market pricing, equity lending and impact investing.