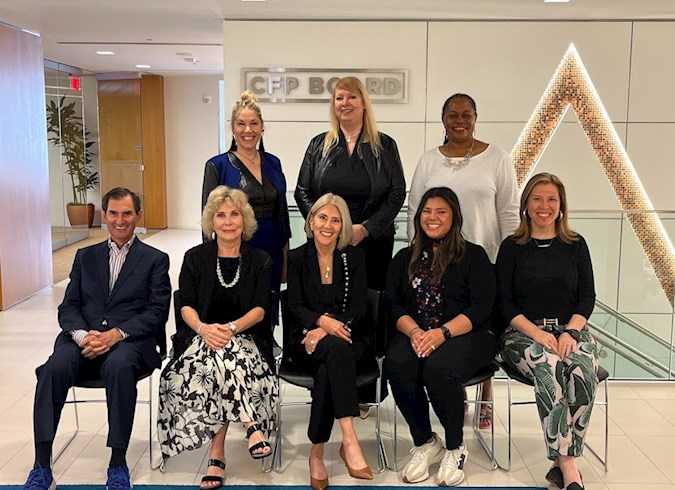 Celebrating the 10th anniversary of win at cfp board
Growing the number of women in financial planning
In March 2023, CFP Board Center announced the launch of an endowed scholarship program in recognition of the 10th anniversary of CFP Board's Women's Initiative: the WIN Endowed Scholarship.
The WIN Endowed Scholarship will award up to $5,000 per qualified student seeking to complete an undergraduate-level or a certificate-level CFP Board Registered Program. Scholarship funds can be used to pay for required education coursework and / or exam fees. Upon completing the required education coursework, scholarship recipients will be eligible to take the CFP® exam and pursue the next steps to earn CFP® certification either through an undergraduate institution or a certificate program.
The WIN Endowed Scholarship is the second endowed scholarship offered by CFP Board, following the 2022 creation of the LeCount R. Davis, CFP® Scholarship, which honors the first Black CFP® professional.
"Welcoming more women into the financial planning profession is good for women, good for the profession and good for business," said Nancy Kistner, CFP®, a past Chair of CFP Board (2013) and Founding Chair of WIN Council. "I'm proud of the work of the WIN Council and WIN advocates as we continue to encourage women to pursue a CFP® certification."
CFP Board launched its Women's Initiative (WIN) in 2013 with the aim to attract, develop and advance women in financial planning by providing educational resources, networking opportunities and advocacy for gender diversity. That same year, the WIN Council, a panel composed of women leaders from across the financial planning ecosystem, was formed to provide guidance and feedback on the initiative's programs.
Individuals and corporations alike have contributed to the WIN Scholarship. The Center would like to recognize the following donors for their outsized contributions:
$50,000 or more
Vanguard

$25,000 or more

AssetMark
Mary Sexton, CFP®

$10,000 or more

Alex Armstrong, CFP®
Robert J. Glovsky, CFP®
Mark E. Johannessen, CFP®
Teri Kelley, CFP®