Benefits & Culture
CFP Board values a culture that centers around you and your family's well-being. Our benefits promote a positive work-life balance.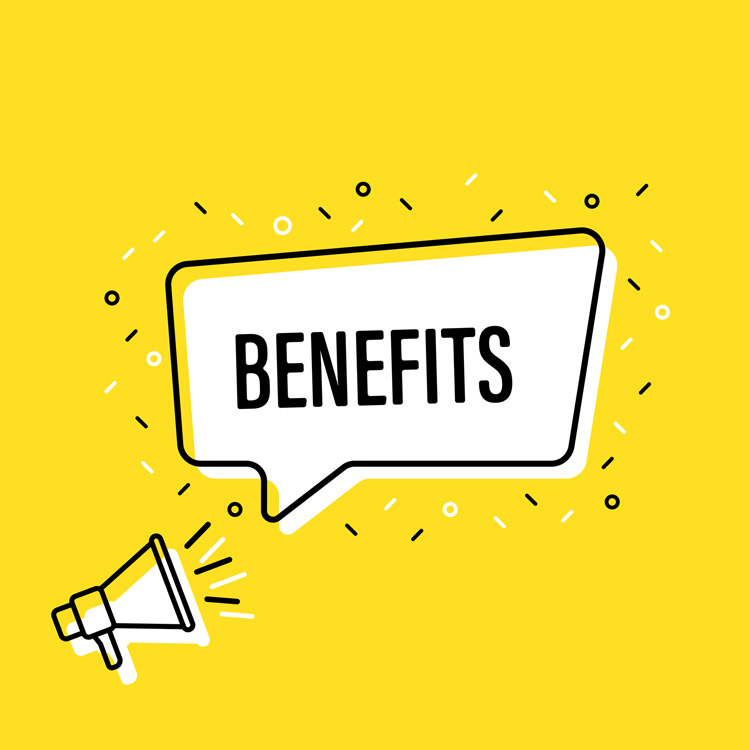 Benefits We Offer
CFP Board is committed to offering its employees a comprehensive benefits package. Our benefits include:
Medical, dental & vision insurance
Life insurance & disability
Retirement savings plan
Tuition reimbursement
Paid leave (vacation, sick, personal) & holidays
Financial planning & tuition reimbursement
Telework & transportation benefits
Fitness center
And more
More Details on Benefits
We value our employees and their families, and our competitive benefits are just one way that we show it. Read more about our benefits.
Health insurance
CFP Board offers medical, dental, prescription and vision coverage to eligible employees and their dependents. Eligible employees may select from three CareFirst medical plans, including one high-deductible plan with access to a Health Savings Accounts (HSA).
Flexible spending benefits
CFP Board offers Flexible Spending Accounts, which offset out-of-pocket medical and dependent care costs by allowing eligible participants to set aside pre-tax funds to pay for medical and childcare expenses. A Limited Purpose FSA is available for HSA participants.
Disability
CFP Board offers short-term and long-term disability benefits. These benefits pay a percentage of your earnings in the event of a disability.
Retirement savings plan
CFP Board's 401(k) plan allows eligible participants to save pre-tax dollars for retirement. Participants are immediately vested in the plan and eligible to receive matching and non-elective contributions from CFP Board.
Paid leave
CFP Board provides eligible employees paid vacation, sick and personal leave benefits. Annual vacation leave is accrued each pay period and the accrual is determined by years of service. Employees are allowed ten days of sick and two days of personal leave each year. CFP Board also offers eleven paid holidays.
Other Benefits
Financial Planning Reimbursement
Financial Wellness Workshops
Tuition Reimbursement
Onsite Fitness Center
Pre-tax Parking and Commuter Benefits
Telework
Professional development programs
Employee Referral Bonus Program
Read More
We pay competitive salaries and recognize strong performance individually and across divisional teams.
Our Culture
Family-Oriented — employees are offered benefits and flexibility that make it easy to find balance.
Collaborative — employees work well with one another, within and between departments.
Engaging — employees feel invested in their work and their organization and do their best work every day.
Innovative — the company is always seeking new ways to stay a step ahead of the industry and is open to feedback and ideas.
Inclusive — diversity is welcomed and appreciated.
Friendly — staff engage in positive interactions with one another throughout the day.
CFP Board holds monthly staff meetings and special events such as Staff Appreciation Day as additional ways to encourage teamwork, collaboration and recognition of staff efforts.
"There are a lot of opportunities at CFP Board to grow and move up! They have a great benefits package, and they encourage their employees to accomplish their professional as well as personal goals."



– Current employee
equal opportunity employer
CFP Board is committed to the policy of an equal employment opportunity in recruitment, hiring, career advancement, and all other personnel practices. CFP Board will not discriminate on the basis of race, color, religion, national origin, age, sex, disability, veteran status, sexual orientation or of other protected classes. CFP Board will make a reasonable accommodation to applicants who require such in order to apply for any position.