Psychology of Financial Planning(tm) Knowledge Center
The Psychology of Financial Planning
A pioneering new book designed to help financial planners at all career stages gain a better understanding of people's financial decision-making and to strengthen their client relationships.
Print and e-book are available now. Order your copy today.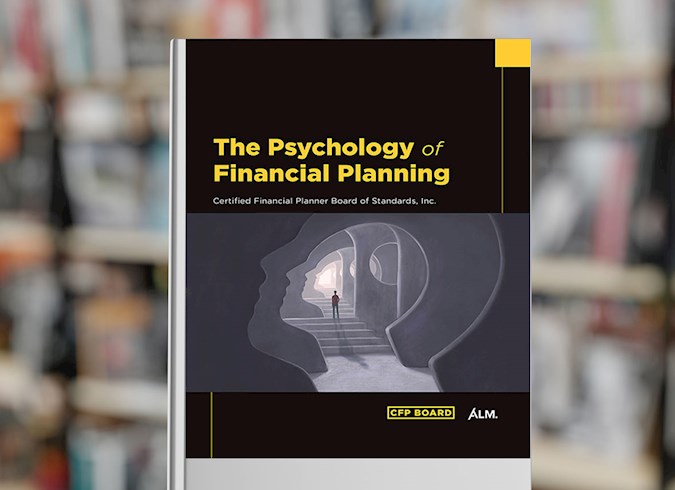 Inside the Book: Learning about the Psychology of Financial Planning
CFP Board's new book, The Psychology of Financial Planning, is a six-part book for financial planning professionals on the Psychology of Financial Planning, a new Principal Knowledge Domain introduced by CFP Board's 2021 Practice Analysis Study.
CFP Board's Practice Analysis Study is the largest research project in the U.S. related to the body of knowledge for financial planning, and is conducted approximately every five years. It informs the specific Principal Knowledge Topics that define the content of the CFP® certification requirements and compose CFP Board's Principal Knowledge Domains. The Psychology of Financial Planning is the eighth Principal Knowledge Domain.
CFP® professionals can leverage this new book to improve their own practices, and candidates for CFP® certification will benefit from a deeper understanding of a topic that has been added to those covered by Registered Programs, assessed on the CFP® exam and accepted for continuing education credit.
financial planners at all stages of their careers can gain a better understanding of people's financial decision-making, as well as benefit from insights to further build and strengthen client-planner relationships.
CFP Board defines the psychology of financial planning as: "identifying and responding to attitudes, behaviors, and situations that impact decision-making, the client-planner relationship, and the client's financial well-being."

The psychology of financial planning is more than client psychology or behavioral finance and includes the interaction of planner characteristics with client characteristics. It is the system within which clients planning for their financial goals and financial well-being are aided by financial planners who possess their own history, biases and values that must be recognized and sometimes subsumed in service to the client.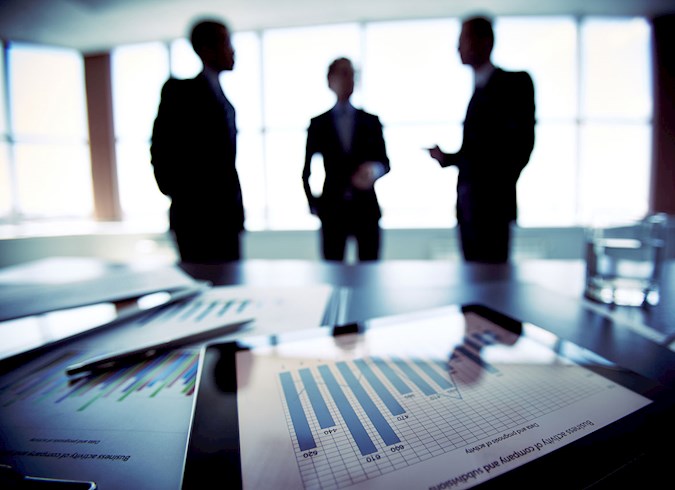 6 Principal Knowledge Topics Explored in the Book
The book is structured around the six Principal Knowledge Topics that comprise CFP Board's Psychology of Financial Planning domain:
Client and planner attitudes, values, and biases
Behavioral finance
Sources of money conflict
Principles of counseling
General principles of effective communication
Crisis events with severe consequences
Each chapter provides an overview of a key topic related to one of these Principal Knowledge Topics, followed by a review of the theoretical underpinnings and a discussion of the topic's application to the practice of financial planning, including one or more case studies.
Read more about CFP Board's PSYCHOLOGY OF FINANCIAL PLANNING™ program here.
Advisory Board, Contributors and the Publisher
Editorial Advisory Board
Toggle Open
Swarn Chatterjee, Ph.D. is the Bluerock Professor Financial Planning at the University of Georgia. He currently serves as the head of the Department of Financial Planning, Housing and Consumer Economics. Dr. Chatterjee has previously served as the President of the Academy of Financial Services, and currently serves as the President-elect for the American Council on Consumer Interests.
His research interests include examining the financial decision making of households, studying the psychology of financial well-being, and evaluating performance across different stages of the financial planning process. He serves as an Associate Editor for the Journal of Financial Counseling and Planning, and also serves on the editorial review boards of the Financial Services Review, Journal of Family and Economic Issues, Journal of Financial Planning, and the Journal of Personal Finance. He has previously Dr. Chatterjee has contributed to CFP Board's Client Psychology book and the Financial Planning Competency Handbook. He received his Ph.D. in Personal Financial Planning from Texas Tech University.
---
Sonya Lutter, Ph.D., CFP®, LMFT is the director of research and education at Herbers & Company. She remains on adjunct faculty at Kansas State University where she was previously an endowed professor and head of the Department of Applied Human Sciences. She holds degrees from Kansas State University and Texas Tech University in marriage and family therapy and financial planning. Her research has been featured in news outlets such as The New York Times and The Wall Street Journal.
Dr. Lutter won the Best Theoretical research paper award at the national Financial Planning Association meeting two years in a row with colleagues on topics related to Savers & Spenders and The Financial Implications of Cohabitation. Her developmental work in financial therapy is summarized in Financial Therapy: Theory, Research, and Practice with co-editors Dr. Brad Klontz and Dr. Kristy Archuleta.
Dr. Lutter has been active in promoting financial literacy and well-being on college campuses. She has worked with multidisciplinary teams to focus on finances within relationships, food insecurity, and financial behaviors of veterinary and pre-veterinary students. Lutter's work at the financial counseling centers at Texas Tech and Kansas State have guided her financial counseling research agenda, which culminates with a co-edited book with Dr. Dorothy Durband, Student Financial Literacy: Campus-Based Program Development.
---
Dave Yeske, DBA, CFP® has been practicing financial planning for over 30 years and is the co-founder of Yeske Buie, a wealth management firm with offices in San Francisco, California and Vienna, Virginia. He is also the program director for Golden Gate University's financial planning program, where he teaches Personal Investment Management and the capstone Cases in Financial Planning. Dr. Yeske served as national president of the Financial Planning Association and is a trustee and chair-elect of the Foundation for Financial Planning. He also served as chair of FPA's Academic Advisory Council and was Practitioner Editor of the Journal of Financial Planning. In 2017, FPA honored Dave with the P. Kemp Fain, Jr. Award.
Dr. Yeske's research has been published in the Journal of Financial Planning and he contributed 13 chapters to the CFP Board Financial Planning Competency Handbook. With co-author Elissa Buie he contributed chapters to both Investor Behavior: The Psychology of Financial Planning and Investing, published by Wiley Finance, and Financial Behavior: Players, Services, Products, and Markets, published by Oxford University Press. He holds a BS in Applied Economics and MA in Economics from the University of San Francisco and a doctorate in Finance from Golden Gate University.
Contributors
Toggle Open
Saundra D. Davis, MSFP, APFC®, FBS® is a U.S. Navy veteran and nationally recognized speaker, financial coach, educator and consultant. She is the founder and lead trainer of the Financial Fitness Coach (FFC®) certification program, which supports community-based providers and financial professionals to build the skills necessary to promote change in how individuals, families and communities think and talk about money.
Ms. Davis is the founder and Executive Director of Sage Financial Solutions, a San Francisco Bay Area based organization that develops comprehensive financial capability programs for low- and moderateincome communities throughout the United States. She is a Financial Behavior Specialist (FBS®), and her philosophy of the financial continuum of care is a framework to promote the highest standard for professional services for all people, irrespective of wealth and income. Her volunteer efforts as a founding member, past president and current board member of the Financial Therapy Association, and as a member of Financial Planning Association Diversity and Pro Bono committees, have served to shape a more inclusive profession.
A certified mindfulness teacher, Saundra holds a B.S. in Management and an M.S. in Financial Planning from Golden Gate University where she is currently a Distinguished Adjunct Professor in the Personal Financial Planning program.
---
Rick Kahler, MS, CFP®, CFT-I™, CeFT® is a pioneer in integrating financial planning and psychology. Mr. Kahler is a founder of financial therapy and recognized for his pioneering work in that field by InvestmentNews in 2019 with their annual Innovator Award and in 2018 by the Insiders Forum with their annual Iconoclast award. He is a founding board member and Past-Chair of the Financial Therapy Association. In 2020, he became one of the first Certified Financial Therapist-Level I (CFT-I™) and a Certified Internal Family SystemsSM Practitioner in 2021. In 2021, he also founded IFS Informed Financial Therapy™.
BusinessWeek named him one of the top 15 most experienced financial planners in the nation and Investopedia as one of the 100 most influential financial advisors. He is a Distinguished Adjunct Professor at Golden Gate University and a past chairman of the South Dakota Investment Council, managing $6 billion.
He has been cited in scores of periodicals and news outlets, including ABC News, NBC, CNBC, Fox Business, The Wall Street Journal, The Times of London and The New York Times. He writes a weekly column on personal finance, produces a weekly podcast, "Financial Therapy — It's not just about the money" and is a co-author of four books, including Facilitating Financial Health.
---
Emily Koochel, Ph.D., AFC®, CFT-I™ is an experienced financial professional, academic and researcher. She currently serves as a leader for eMoney Advisor's Financial Wellness and Financial Education initiatives in her role as the Senior Financial Planning Education Consultant. Prior to her career in FinTech, she served as an Assistant Professor teaching courses in personal financial planning and working in the financial planning field.
Dr. Koochel's Ph.D. in Applied Family Science and Master's in Financial Planning provide a multidisciplinary lens to inform her work where she focuses on the impact of financial behaviors and financial backgrounds. She serves as a subject matter expert in the field, reviewing and authoring peer-reviewed journal articles, book chapters and contributing to public scholarship. Most notably, she has been recognized for her research on financial transparency, awarded 2020 Outstanding Research Journal Article of the Year by the AFCPE, published in the Journal of Financial Counseling and Planning.
She holds the Certified Financial Therapist – I designation, awarded by the Financial Therapy Association, and is an Accredited Financial Counselor, conferred by the Association for Financial Counseling and Planning Education.
---
Meghaan Lurtz, Ph.D., FBS™ is a Professor of Practice at Kansas State University where she teaches courses for the Advanced Financial Planning Certificate Program, a lecturer at Columbia University where she teaches Financial Psychology, and an undergraduate adjunct professor through the University of Maryland system in their CFP Board Registered Program.
Dr. Lurtz is also a writer and Senior Research Associate with Kitces.com, a financial planning blog. She is a past president of the Financial Therapy Association.
Her research interests vary as she studies both practitioners of financial planning as well as financial planning and financial therapy practices and interventions. Her research and expertise have been featured in Journal of Financial Planning, Journal of Consumer Affairs, Financial Planning Review, The Wall Street Journal, BBC, Million Dollar Roundtable and New York Magazine. She has also contributed chapters to CFP Board's textbook, Client Psychology.
---
Megan McCoy, Ph.D., LMFT, AFC®, CFT-I™ works in the Financial Planning Department in the College of Health and Human Sciences at Kansas State University where she serves as an Assistant Professor and the Program Director for the Financial Planning Master's Program. She is a licensed Marriage and Family Therapist, an Accredited Financial Counselor® and a Certified Financial Therapist-I™.
Dr. McCoy holds a B.A. in Psychology from The University of North Carolina and a M.A. in Marriage and Family Therapy from Drexel University. Dr. McCoy also attended the University of Georgia, where she earned a Ph.D. in Human Development and Family Science with an emphasis in Marriage and Family Therapy and a specialization in financial counseling and financial therapy practices.
She volunteers on the Financial Therapy Association's Board of Directors and is the Associate Editor of the Journal of Financial Therapy. Dr. McCoy's research focuses on financial therapy, financial self-efficacy, as well as diversity, equity and inclusion within financial planning. Her work has been published in both mental health and financial academic journals.
---
Lance Palmer, Ph.D. pursues engaged scholarship as a Professor of Financial Planning at the University of Georgia. He has provided indepth experiential learning opportunities to more than 900 students and overseen more than 40,000 hours of client-facing service learning. Dr. Palmer's service-learning students have worked with more than 10,000 individuals in-person or virtually and have made a cumulative economic impact of more than $20 million in Athens and other Georgia communities.
Dr. Palmer's research explores motivating financial behavior change through brief intervention strategies. He develops brief interventions that are informative and scalable, and can be integrated into a variety of contextual learning settings, such as the income tax preparation process. These brief interventions are founded in Solution Focused Coaching practices, self-regulation and self-efficacy theory, and they borrow some elements from behavioral economics. The goal is to help individuals become emotionally connected to their desired "financial" goals in a positive and supportive environment. Ultimately, individuals have a clearer vision of their financial future, are motivated to achieve that future and have acted in a positive way that prepares them for their future.
Dr. Palmer was a founding Steering Committee member for the Academic Research Colloquium hosted annually by CFP Board and is a past president of the Academy of Financial Services.
---
Ron Sages, Ph.D., AEP®, CFP®, CTFA, EA is an Adjunct Professor of Personal Financial Planning at the University of Georgia, Athens, where he teaches in the Master's degree CFP Board Registered Program. Dr. Sages served as an Inaugural Lecturer in Wealth Management at Columbia University in New York City during the 2020-21 academic year.
Prior to joining both academic institutions, he was an Assistant Professor of Personal Financial Planning at Kansas State University from 2011 to 2019, where he was a 2016 recipient of the GPIDEA Faculty Excellence. In addition to his responsibilities in academia, Dr. Sages is a Senior Investment Officer and Director of Financial Planning for Eagle Ridge Investment Management, LLC, a wealth management firm, based in Stamford, Conn.
A former wealth management entrepreneur for 25 years, including an additional 20 years of Money Center Bank experience, Dr. Sages earned his doctorate in Personal Financial Planning from Kansas State University in 2012 and his MBA in Finance and Taxation from the University of Connecticut in 1979. His research interests are in behavioral finance, risk management and financial literacy.
---
Neal Van Zutphen, CFP®, M.S. has been a financial planning practitioner since 1987. He founded Intrinsic Wealth Counsel, Inc., a fee-only RIA, serving clients through financial life planning guided by research in humanistic psychology and behavioral finance. He has devoted his life's work to elevating the financial planner as fiduciary professional, promoting the benefits of financial planning to the public, and to deepening the connection between financial planning and psychological sciences.
Mr. Van Zutphen has served as a CFP Board Ambassador and was past president of the Financial Planning Association of Greater Phoenix. In 2010, he was nominated for the Heart of Financial Planning Award by his local chapter. He has presented at local and national FPA conferences. His research has been published in the Journal of Financial Planning. In 2019, Neal participated in CFP Board's "Client Psychology, Theory & Practice Group" meeting.
He is a member of the Financial Therapy Association and an associate member of the American Psychological Association. He holds a Master's degree in personal financial planning, a certificate in Financial Therapy, and he is a Certified Financial Behavioral Specialist.
About the Publisher
Toggle Open
ALM, an information and intelligence company, provides customers with critical news, data, analysis, marketing solutions and events to successfully manage the business of business. ALM serves a community of over 6 million business professionals seeking to discover, connect and compete in highly complex industries.
Order Your Copy Today
The Psychology of Financial Planning will be useful not only for experienced CFP® professionals and other financial advisors, but also for undergraduate and graduate students enrolled in CFP Board Registered Programs, and those planning to take the CFP® exam.
Print and e-book available now.
Order a Copy