Knowledge Center
Financial Planning Review
Financial Planning Review, housed in the CFP Board Center for Financial Planning and published by Wiley, is a double-blind, peer-reviewed academic journal that features research within financial planning, as well as disciplines that directly or indirectly relate to the financial planning body of knowledge or financial planning practice.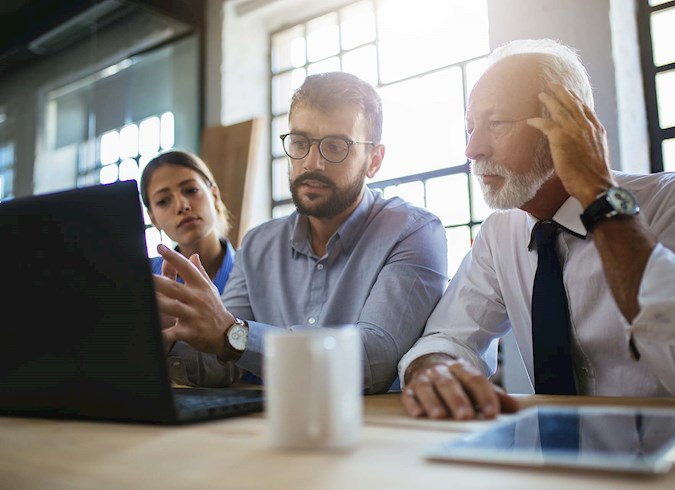 Boost Your Financial Planning Knowledge
In addition to Financial Planning, topics covered include, but are not limited to:
Portfolio Choice
Behavioral Finance
Household Finance
Psychology and human decision-making
Financial therapy literacy and wellness
Consumer financial decision-making
Consumer protection, policy, and regulation
Human sciences
Accepted papers span the broad spectrum of research methodologies and data analyses.
Financial Planning Review is available electronically from the Wiley Online Library and the CFP Board Center for Financial Planning. Each edition of the Review is also distributed to over 89,000 CERTIFIED FINANCIAL PLANNER™ professionals throughout the United States.
Financial Planning Review Metrics
10%
Acceptance rate: under 10%
87K
Each edition is distributed to over 87,000 CFP® professionals, in addition to being distributed on Wiley
Editions & Recent Additions
Read the Latest Installment
Volume 3, Issue 1 is now available via the Wiley Online Library and contains the following papers:

From the executive editor
Charles Chaffin, CFP Board Center for Financial Planning

Know thyself financially: How financial self-awareness can benefit consumers and financial advisors
Utpal M. Dholakia, Jones Graduate School of Business, Rice University

Personality, ideology, and money attitudes, as correlates of financial literacy and competence
Mark Fenton-O'Creevy, The Open University Business School

Recruiting, selecting, retaining, and monitoring successful investment managers: A review of scattered literature
Adrian Furnham, University College London
Financial advice and discretion limits
Shaun William Davies, Leeds School of Business, University of Colorado Boulder

Utilizing family systems theory in financial therapy
Kristy Archuleta, College of Family & Consumer Services, University of Georgia
PREVIOUS INSTALLMENTS
Volume 2, Issue 3-4 (September-December 2019)
Volume 2, Issue 1 (March 2019)
Volume 1, Issue 3-4 (September-December 2018)
Submission Process
Original manuscripts can be submitted using the Financial Planning Review
submission system
. Submitted papers must be in accordance with the requirements of Financial Planning Review.
Please email
fpreditorial@wiley.com
if you have any questions.
Editors & Editorial Board