Knowledge Center
Financial Planning Review
Financial Planning Review, housed in the CFP Board Center for Financial Planning and published by Wiley, is a double-blind, peer-reviewed academic journal that features research within financial planning, as well as disciplines that directly or indirectly relate to the financial planning body of knowledge or financial planning practice.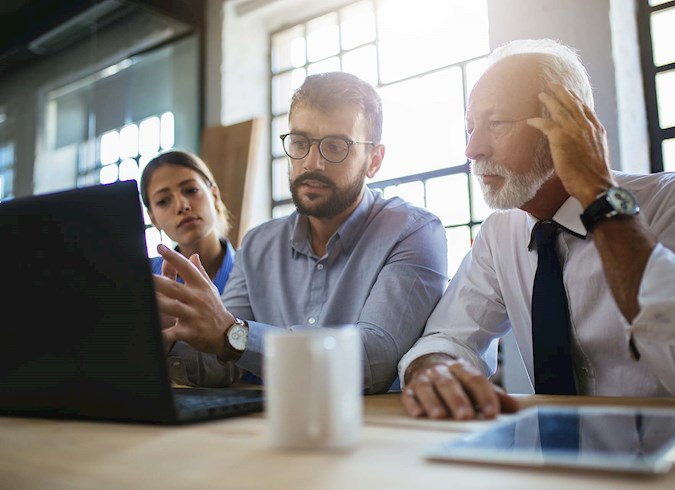 Boost Your Financial Planning Knowledge
In addition to Financial Planning, topics covered include, but are not limited to:
Portfolio Choice
Behavioral Finance
Household Finance
Psychology and human decision-making
Financial therapy literacy and wellness
Consumer financial decision-making
Consumer protection, policy, and regulation
Human sciences
Accepted papers span the broad spectrum of research methodologies and data analyses.
Financial Planning Review is available electronically from the Wiley Online Library and the CFP Board Center for Financial Planning. Each edition of the Review is also distributed to over 86,000 CERTIFIED FINANCIAL PLANNER™ professionals throughout the United States.
Financial Planning Review Metrics
10%
Acceptance rate: under 10%
31K
Downloads in first 6 months
86K
Each edition is distributed to over 86,000 CFP® professionals, in addition to being distributed on Wiley
Editions & Recent Additions
Read the Latest Installment
Volume 2, Issues 3-4 is now available via the Wiley Online Library and contains the following papers:

Financial Planning Review readership report
Charles Chaffin, CFP Board Center for Financial Planning

Human interaction with automated aids; implications for robo-advisors
Megan L. Bartlett, Flinders University, Adelaide, Australia
Jason S. McCarley, Oregon State University, Corvallis

Bequest expectations among the U.S. older adults: The roles of generational differences and personality traits
Lu Fan, University of Missouri
Swarn Chatterjee, University of Georgia

Two-factor risk preference for investment market and credit card risk
Sarah D. Asebedo, CFP® Texas Tech University
Patrick Payne, Western Carolina University

Estate planning among older Americans: The moderating role of race and ethnicity
Shinae L. Choi, The University of Alabama
Ian M. McDonough, The University of Alabama
Minjung Kim, The Ohio State University
Giyeon Kim, Chung‐Ang University, South Korea

Examining the gender pay gap among financial planning professionals: A blinder-Oaxaca decomposition
Derek T. Tharp, University of Southern Maine
Meghaan Lurtz, Kansas State University
Katherine Mielitz, Oklahoma State University
Michael Kitces
David Allen Ammerman, West Texas A&M University
PREVIOUS INSTALLMENTS
Volume 2, Issue 1 (March 2019)
Volume 1, Issue 3-4 (September-December 2018)
Submission Process
Original manuscripts can be submitted using the Financial Planning Review
submission system
. Submitted papers must be in accordance with the requirements of Financial Planning Review.
Please email
fpreditorial@wiley.com
if you have any questions.
Editors & Editorial Board