Third Party Financial Planning Scholarships
Scholarship programs from third party institutions and companies that can assist qualified individuals with attaining CFP® certification.
The CFP Board Center for Financial Planning is pleased to provide information on the following third party scholarship programs that are designed to assist qualified individuals with completing the education requirement for attaining CFP® certification.
---
COLLEGE FOR FINANCIAL PLANNING®—A KAPLAN COMPANY DIVERSITY SCHOLARSHIP PROGRAM FOR CFP® CERTIFICATION

The College for Financial Planning® – a Kaplan Company is offering up to 60 Diversity Scholarships annually to qualified individuals seeking to complete the education requirement needed to attain CFP® certification and who are from an underrepresented population within the financial planning field, which might include differences based on gender, race, ethnicity, disability and sexual orientation.
Each scholarship is valued at $7,641 and covers the full cost of The College's one-year program for CFP® certification education, including:
9 months for required education (fixed schedule of Live Online classes)

3 months for Exam Prep Review (choice of Onsite, Live Online or OnDemand classes)
The scholarship prepares awardees to sit for the CFP® exam one year after the start of the scholarship.
---
the american college of financial services: african american advisor scholarship program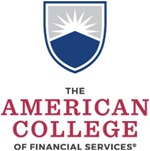 The American College of Financial Services is offering the African American Advisor Scholarship Program, which provides full tuition scholarships for certificate-level coursework required for CFP® certification. Eligible candidates must be African American financial advisors who are not current students, have a financial need and are not reimbursed by their employer. Upon completing the coursework, recipients of this scholarship may qualify for an additional scholarship that covers the cost of the CFP® exam, administered jointly by The College and the CFP Board Center for Financial Planning.
---
DALTON EDUCATION SCHOLARSHIP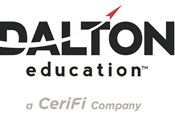 Dalton Education is providing financial assistance of up to $3,000 toward CFP® certification education for minority individuals who are looking to begin a career in the financial planning profession, and who are not currently financial planners. Dalton Education is seeking to bolster the number of educated and credentialed minority individuals in the financial field by helping career changers and new-to-the-field professionals attain CFP® certification.
Learn More And Apply
---
Additional scholarships will be added to this page as they become available.