FILLING CONTENT GAPS BY OFFERING NEW CATEGORIES OF CONTENT
As of April 30, 2019, CFP Board accepted more than 10,000 programs for CE. The diagram below demonstrates the breakdown of these programs by Principal Knowledge Topic (PKT) category. Our goal is to ensure a balance in accepted CE programs across all PKT categories — and help fill any content gaps by encouraging CE providers to offer programs in any under-represented areas.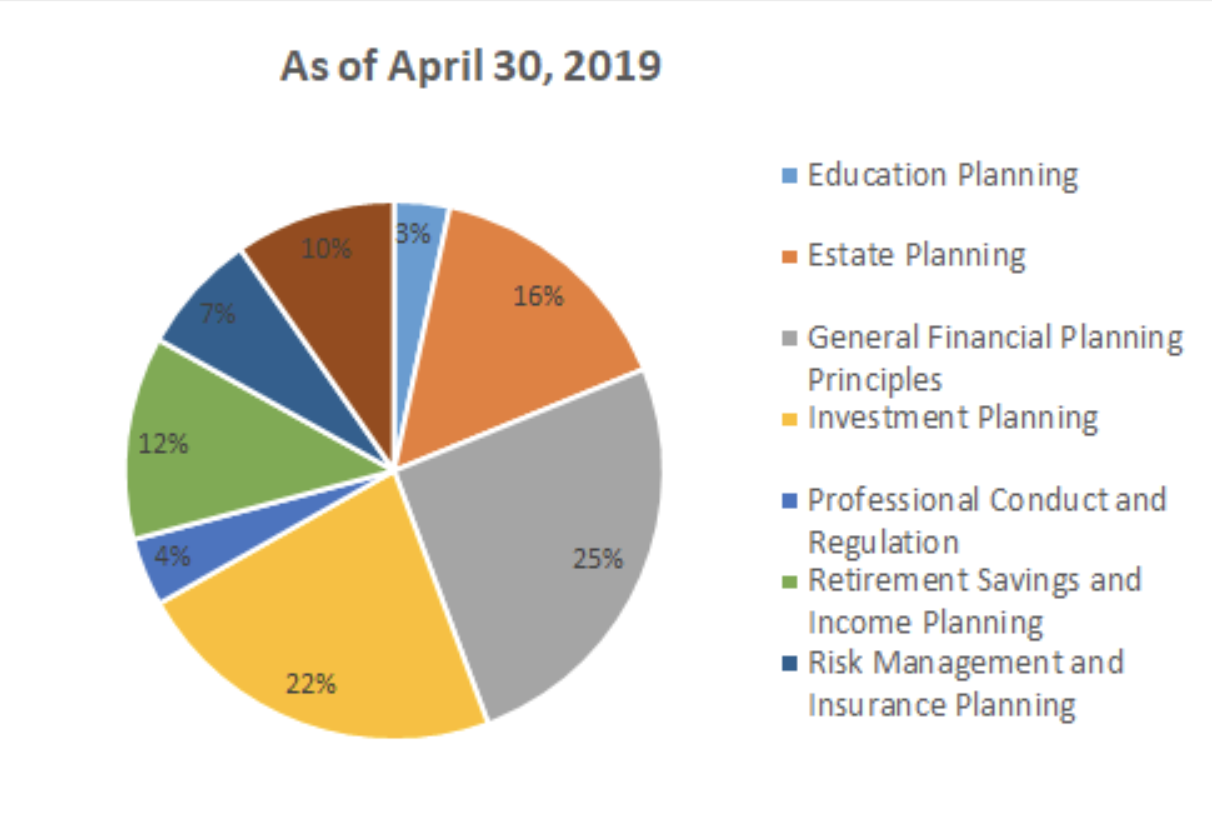 The percentages in the diagram point to potential content gaps within several PKT categories: Education Planning; Retirement Savings and Income Planning; Risk Management and Insurance Planning.
The Guidance Documents are offered as a resource to CE Sponsors interested in exploring areas of content within under-represented or other PKT categories. They include updated learning objectives and level of complexity for each topic within the given category. Use these learning objectives to plan a webinar, live program, conference session or self-study course.
Questions?
If you have questions or ideas about potential CE programs to offer, contact CFP Board's Continuing Education Staff directly at cesponsor@cfpboard.org.