CE Quality Partners
CFP Board recognize the Continuing Education (CE) Sponsors identified here as CE Quality Partners for providing quality CE programs to CFP® Professionals.
| | | | |
| --- | --- | --- | --- |
| CE QUALITY PARTNERS | | | |
| A Center for Continuing Education | A.D. Banker & Company | Advisors4Advisors | Ameriprise Financial Services |
| Beacon Hill Financial Educators | Candura Group LLC | Cannon Financial Institute | College Affordability |
| College for Financial Planning | Community Educators, LLC | FA-IQ's Think Tank | FINRA-E Learning |
| Financial Planning Association | International Retirement Resource Center | Investments & Wealth Institute™ | Kaplan Financial Education |
| Kitces.com | Medicare Rights Center | Merrill Lynch | NAPFA |
| National Regulatory Services | Quest Continuing Education Solutions | RegED | The American College |
| UBS Financial Services Inc. Business University | WebCE Inc. | Wells Fargo Advisors | Zahn Associates Inc. |
To earn the designation of CE Quality Partner, each CE sponsor agreed to comprehensive review of a random selection of their active programs. Programs were evaluated using a rubric designed by CFP Board's Council on Education and based on the Continuing Professional Education (CPE) standards adapted by AICPA and NABSA.
How do your educational programs measure up? CFP Board offers guidelines for developing a Live Program and Online Course. If your organization follows these best practices in program delivery and course design you may meet the requirements to become a Quality Partner.
Guidelines for Developing a Quality Live Program
Guidelines for Developing a Quality Online Course
For more information on the CE Quality Partner Program, contact us at cesponsor@cfpboard.org
A Center for Continuing Education

A Center For Continuing Education is a premier provider of continuing education for Certified Financial Planner™ professionals. Our focus is on customer service, providing prompt and courteous help in meeting your continuing education needs. We are a customer driven company that provides the best service to each and every customer!

CE Programs Sponsors Website
---
A.D. BANKER & COMPANY

For 40 years, A.D. Banker & Company has been offering a comprehensive line-up of quality and current continuing education for CFP® Professionals, including CFP Ethics. All CFP approved, non-ethics courses are also approved for Insurance CE and CPE credits. Our courses are presented in the industry's MOST intuitive and interactive online learning platform as well as webinars and classroom.
---
ADVISORS4ADVISORS

Advisors4Advisors.com produces the Financial Advisor Webinar Series, a weekly program addressing key issues affecting independent advisors. The Financial Advisor Webinar Series began amid the near-collapse of the world financial system in October 2008 and hundreds of advisors now attend the live sessions or view replays every week.
---
AMERIPRISE FINANCIAL SERVICES

At Ameriprise Financial, we have been helping people feel confident about their financial future for more than 120 years. With a nationwide network of 10,000 financial advisors and extensive asset management, advisory and insurance capabilities, we have the strength and expertise to serve the full range of individual and institutional investors' financial needs.
---
BEACON HILL FINANCIAL EDUCATORS

Beacon Hill Financial Educators offers quality and timely self-study CE courses to financial service professionals who are busy and want hassle-free service as well as a quality educational experience:
All subjects, lengths and formats, multiple-license credit;
Courses are available online and in print-excellent online exam program;
We provide informed and responsive customer service
---
CANDURA GROUP LLC

CFP® professionals looking for informative and engaging ethics training have come to the right place. Candura Group receives rave reviews for their live presentations - whether on the web or in person. Attendees frequently say it is "the best ethics training ever". Candura Group LLC provides two ethics webinars every month as well as many live presentations across the United States at major conferences and chapter meetings. Candura Group LLC has been providing quality ethics training since 2005.
---
CANNON FINANCIAL INSTITUTE

Founded in 1961, Cannon is recognized as one of the leading global consulting and professional development firms serving the financial services industry. Cannon's offerings include industry-forward instruction in personal trust, corporate trust, sales, relationship and practice management, retirement planning, operations, risk management, audit and compliance and investment experience. Cannon's tailored consulting and blended learning solutions help organizations understand and act on change. Cannon shares their clients' belief that everyone deserves sound advice and exceptional service.
---
COLLEGE AFFORDABILITY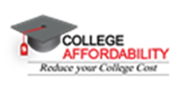 College Affordability LLC is an innovative company that provides both training and a suite of software solutions to financial professional and consumers. Our unique and comprehensive approach to college funding and student loan repayment decisions will change the way families make this very important decision. The company's mission is to provide the information needed so that families can make the best educational funding decisions, avoid excessive student debt and find the best loan repayment options.
---
COLLEGE FOR FINANCIAL PLANNING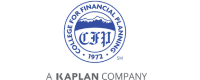 The College for Financial Planning is the nation's leading financial education institution. Founded in 1972, the College is home to the original CFP® Certification Professional Education Program and industry benchmark professional designations like the CRPC® and AAMS®. Flexible instructor-led/web-delivered classes featuring HD video and interactive coursework bring the classroom to your home or office.
---
COMMUNITY EDUCATORS, LLC

A Proud Provider of Quality Insurance Continuing Education
Community Educators has combined experience of over 200 years, bringing you excellent course selections to keep you up-to-date on current topics in the insurance world. Our insurance continuing education courses are taught by highly qualified instructors who strive to make your day enjoyable and worth your time and money.
---
FA-IQ'S THINKTANK

FINRA E-learning courses offer an affordable solution for Firm Element, anti-money laundering (AML) and other training needs. Firms trust FINRA's e-learning library for firmwide training on rules and regulations and how they are practically applied.
---
FPA - FINANCIAL PLANNING ASSOCIATION

The Financial Planning Association® (FPA®) is the principal professional organization for CERTIFIED FINANCIAL PLANNER™ (CFP®) professionals and those who seek advancement in a growing, dynamic profession. By providing members with One Connection™ to opportunities for professional development, business success, advocacy and community, FPA is the indispensable force in the advancement of CFP® professionals.
---
INTERNATIONAL RETIREMENT RESOURCE CENTER

Fulfill your fiduciary duty of care by fortifying your retirement expertise. Today's environment requires advisors to have broader, deeper and more holistic retirement conversations with clients that include not only the accumulation of wealth, but also retirement readiness, management of retirement risks, income planning, Social Security and Medicare, maintaining quality of life, and more. Experience a retirement conference at your fingertips with 50+ highly-relevant, informative videos and live courses presented by the industry's leading experts. New courses are added every month!
---
INVESTMENTS & WEALTH INSTITUTE™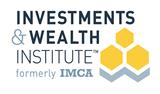 Established in 1985, IMCA is a professional association, advanced education provider, and standards body for financial advisors, investment consultants, and wealth managers who embrace excellence and ethics. Serving individual members and certificants in 37 countries around the world. IMCA members collectively manage more than $3 trillion, providing investment consulting and wealth management services to individual and institutional clients.
---
KAPLAN FINANCIAL EDUCATION

Kaplan helps busy professionals obtain in-demand certifications, designations and continuing education credits that enable them to advance and succeed in their careers. The high-quality, efficient self-study continuing education courses delivered by Kaplan provide up-to-date content that is relevant to practitioners who want to stay current with today's changing financial environment.
---
KITCES.COM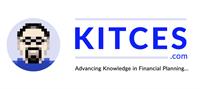 Kitces.com is a leading provider of advanced financial planning educational content for experienced advisors who want to be certain their Continuing Education actually teaches them something new. CFP® CE eligible content includes:
On-demand webinars
Educational white papers
New educational content published weekly via the Nerd's Eye View blog
All Kitces.com content is also eligible for IMCA CE credits for those with CIMA and CPWA designations as well.
---
MEDICARE RIGHTS CENTER

The Medicare Rights Center is the largest and most reliable independent source of Medicare information and assistance in the United States with 25+ years experience providing counseling to people with Medicare, their families, and professionals from diverse fields. Medicare Rights is proud to be recognized by the CFP Board ® as a Continuing Education Quality Partner, making it easy for financial planning professionals to become Medicare smart to better serve their clients.
---
MERRILL LYNCH

Merrill Lynch is a leading provider of comprehensive wealth management and investment services for individuals and businesses globally. With 14,820 financial advisors and $2.3 trillion in client balances as of June 30, 2018, it is among the largest businesses of its kind in the world. Bank of America Corporation, through its subsidiaries, specializes in goals-based wealth management, including planning for retirement, education, legacy, and other life goals through investment, cash and credit management. Merrill Lynch is part of Bank of America Corporation.
---
NATIONAL REGULATORY SERVICES

The National Association of Personal Financial Advisors (NAPFA) is the country's leading professional association of Fee-Only financial advisors. Currently over 3,000 members strong, the Association provides networking opportunities, professional education, business development, and advocacy to promote the professional success of fee-only, comprehensive financial advisors. NAPFA members live by three important values:
To be the beacon for independent, objective financial advice for individuals and families.
To be the champion of financial services delivered in the public interest.
To be the standard bearer for the emerging profession of financial planning.
---
QUEST CONTINUING EDUCATION SOLUTIONS

For over thirty years, Quest CE has been the premier provider of compliance training and tracking solutions to the financial services industry. In addition to offering on-demand insurance and designation continuing education, Quest CE provides a complete spectrum of proprietary technology solutions for managing compliance risk exposures.
---
REGED

As the leading enterprise compliance education and product training provider to the financial services industry, RegEd delivers more than 1,250,000 CE courses and insurance certificates annually. Firms rely on RegEd's regulatory, compliance and education experts for their deep domain expertise and ability to consistently generate timely educational content that enables organizations to effectively prepare their employees to adapt to changing requirements.
---
THE AMERICAN COLLEGE

The American College of Financial Services offers driven financial services professionals one of the most valuable, and most valued, educations you can receive. The College is distinguished by resources of the highest quality, innovation in program delivery and design, and results that create sustainable career advantages.
---
UBS FINANCIAL SERVICES INC. BUSINESS UNIVERSITY

Individuals around the world look to UBS to provide them with the advice, expertise and opportunities they need to protect and grow their wealth.
Leading companies and institutions in more than 50 countries rely on our financial resources, expertise and infrastructure to help them grow their businesses, manage their risks and invest for the future.
In Switzerland, we fulfill every kind of banking and investment need, from savings and credit cards to mergers and acquisitions.
---
WEBCE, INC.

WebCE® is a CFP Board CE Quality Partner, offering a comprehensive catalog of course topics for financial planning professionals, including an approved ethics course necessary for CFP® certification renewal. If you hold other professional licenses or designations, our multi-credit courses can save you time and money. Earn renewal credit for your CFP® certification as well as credit for additional licenses, such as insurance CE or CPA CPE with just one course and one exam. WebCE is your trusted source for quality education and service in the financial services industry, delivering more than 1,000,000 courses per year.
---
WELLS FARGO ADVISORS

Wells Fargo & Company (NYSE: WFC) is a diversified, community-based financial services company with $1.9 trillion in assets. Founded in 1852, Wells Fargo provides banking, insurance, investments, mortgage, and consumer and commercial financial services through more than 8,600 locations, 13,000 ATMs, online, and mobile devices.
** For continuing education purposes Wells Fargo & Company only offers courses to those affiliated with our company.
---
ZAHN ASSOCIATES INC.

Zahn Associates is a leading provider of quality Continuing Education programs fulfilling CE requirements to maintain prestigious designations. The financial planning course content is current and available on demand. The course presenters are CFP® professionals who work with clients and keep current in the ever changing financial industry.