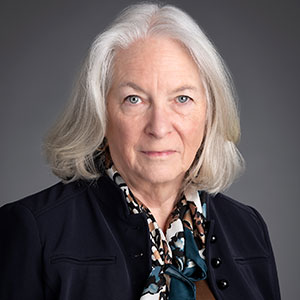 Board of Directors
Susan John, CFP®
Susan MacMichael John founded Financial Focus, Inc. in 1995 as a fee-only financial planning firm to provide comprehensive planning services to northern New England professionals, retirees and families. Susan graduated from Colby Sawyer College and Plymouth State University. A career changer, she obtained her CERTIFIED FINANCIAL PLANNER™ certification in 1989. She is a member of The National Association of Personal Financial Advisors (NAPFA), the Financial Planning Association (FPA) and a non-CPA associate member of the American Institute of CPA's Personal Financial Planning Section.
Susan is the 2019 Chair of CFP Board and was previously a two-term Chair of NAPFA. She continues to work toward professional standards and appropriate regulation for the professional practice of financial planning. She is an adjunct Board member of several local museums and service organizations helping them develop and grow their endowments.
Financial focus, Inc. was acquired by F.L. Putnam Investment Management. Susan will be Director of Financial Planning for F. L. Putnam Investment Management, Inc.
Susan lives "in the woods" in Melvin Village, NH. When she is not trying to make the world a better place, you can find her golfing, skiing or walking the dogs with her life partner, Rory.