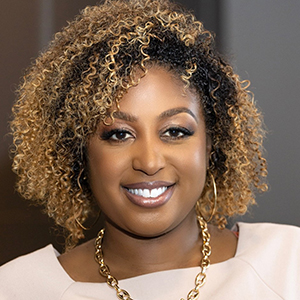 Board of Directors
Kamila Elliott, CFP®
Kamila Elliott, CFP® is the first African American woman to serve in the Board Chair role at CFP Board.
She is CEO and Founder, of Collective Wealth Partners, a registered investment adviser offering advisory services in Atlanta, GA. She has nearly two decades of financial planning and investment experience assisting high net worth individuals, endowments & foundations and business owners with comprehensive wealth solutions and holistic planning.
Kamila spent most of her professional career at Vanguard working with ultra-high net worth individuals and endowments & foundations. This includes working with major universities, hospitals and other charitable organizations throughout the southeast U.S. She also worked at Dimensional Fund Advisors supporting financial advisors with investment solutions to meet the unique needs of their clients.
Kamila serves on the Investment Committee for Women Against Abuse Inc. located in Philadelphia, PA. She is a member of the Association of African American Financial Advisors (AAAA) and has been an active volunteer with the IRS Volunteer Income Tax Assistance (VITA) program.
Kamila obtained her B.A. and MBA from The Pennsylvania State University. She earned her CFP® certification in 2013 and holds licenses for Life, Health and Long-Term Care Insurance.