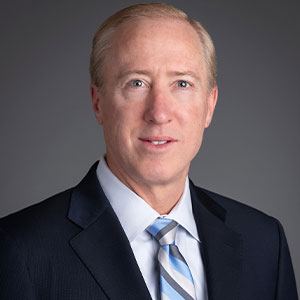 Board of Directors
Jack Brod, CFP®
Jack Brod is dedicated to helping people and businesses thrive in the financial advice industry. After retiring from a senior executive role at Vanguard, where he led the development of retail advice services, he teaches, consults, mentors, serves as a Director on several Boards, and advises financial technology companies.
His career began as a financial planner and RIA in the late 1980s. It was then that he first recognized the public need and his passion for the profession of financial advice. He then became a regional leader of the RIA executive wealth advisory practice for Price Waterhouse during his time at that firm. In 1995, Jack joined Vanguard to launch the company's first advice offering for high-net-worth retail clients – Vanguard Asset Management Services™ – ultimately leading a $20 billion wealth advisory business, which is now merged into the $50 billion Vanguard Personal Advisor Services. In 2008, Jack was asked to lead the company's Corporate Strategy group to help shape and form strategy for international expansion, U.S. ETF market development, intermediary distribution and new product development.
In 2011, Jack then led a major investment and business transformation in Vanguard's Financial Advisor Services division, helping to grow the business from $300 billion to over $1.2 trillion. As Head of U.S. Sales and Distribution to RIAs, broker dealers, and banks, Jack advocated for advisors by ensuring they had access to the products, resources, and services Vanguard could offer advice professionals to help them serve their clients and run their practices more effectively. These experiences shaped and solidified his client-centric design philosophy and his passion for organizational culture and effectiveness. Through his role as Vanguard's executive sponsor of client loyalty, he became a noted expert on the Net Promoter System SM. Jack speaks about trends in the advice field at industry conferences and in the financial news media.
He currently serves as 2020 Chair of the Board of Directors for CFP Board and on the Board of Directors of Savant Capital Management. Jack is a CERTIFIED FINANCIAL PLANNER™ professional. He is a graduate of the University of Florida and the Harvard Business School Advanced Management Program. He and his wife, Ilene, have been married for 30 years, reside in Newtown, PA, and have two adult children.