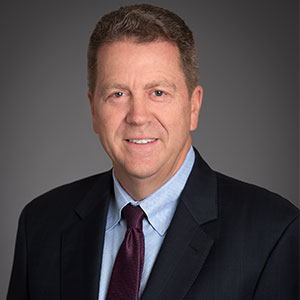 Board of Directors
Edward P. Moore, CFP®
Ed Moore has been a CERTIFIED FINANCIAL PLANNER™ professional since 1991 and currently serves on the Board of Directors for Certified Financial Planner Board of Standards, Inc. He is President of Edelman Financial Services, a Registered Investment Advisory firm whose mission is helping clients achieve their financial goals through financial education and ongoing advice and guidance. Ed started with Edelman as a Financial Planner taking care of clients prior to moving into leadership roles as the firm grew. He has served on Edelman's Board of Directors and is a member of the Investment Committee.
Ed graduated from Virginia Polytechnic Institute and State University with a Bachelor of Science in Industrial Engineering and Operations Research. He began his career as an investment advisor in 1986 with Waddell & Reed but has been with Edelman Financial Services since 1990. Working closely with the firm's founders, Ric and Jean Edelman, Ed has helped the firm grow from a single office to one of the most successful ensemble planning practices in the country with 43 offices across the United States and 550 employees, of whom 160 are financial planners. Ed developed and led the advisor training program for Edelman Financial Services for nearly 20 years and has trained literally hundreds of financial planners during his career.
In addition to a core belief in improving and expanding financial education for the public benefit, Ed's passion for helping others has led him to serve as an active volunteer, advisor and supporter to several local non-profit organizations committed to providing help and assistance for less fortunate individuals and families.
He and his wife of 30-plus years, Karen, reside in the Washington DC, suburbs of Virginia and have two adult children.